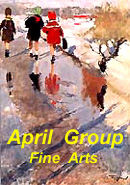 April Group Fine Arts specialize in 1920-1990 Russian oil paintings from the Leningrad School.





This site offers an extensive virtual gallery, as well as a valuable painting course.






A Classical Art Gallery of Oil Paintings and Art Education, by Russian-born artist, A. Antonov.






Affordable original fine art paintings of nature and animals.
Free Special Reports on Home Decor, Creative Writings, Short Stories, and Poetry.






Realistic oil paintings and artwork of William Hagerman.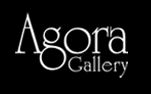 Contemporary fine art gallery located in Soho, New York City.
Art consulting services to private and corporate collectors.
Exhibitions of paintings, sculpture and photography. Artist portfolios are reviewed.
Latham Studios - Wildlife Art & Nature Paintings
Realistic wildlife and nature art by the Lathams - a family of award winning painters.
Miniatures, original art, prints, and licensing of wildlife and nature subjects
by wildlife artists Karen, Rebecca, and Bonnie Latham.


Art-Mine.com is one of the most comprehensive contemporary fine art resources
available worldwide, providing contemporary art for sale to collectors, consultants,
architects and interior designers, providing an opportunity to view
and purchase fine art for their art projects.
Enjoy twice-weekly letters of inspiration and information from Canadian artist, Robert Genn.

A comprehensive directory of artists and painters.
searchartz.com
Arts directory on the web including art, painting, drawing and more.